Details

Published on Wednesday, 21 May 2014 09:59
ANTEC EU JOINT GIVEAWAY - OVER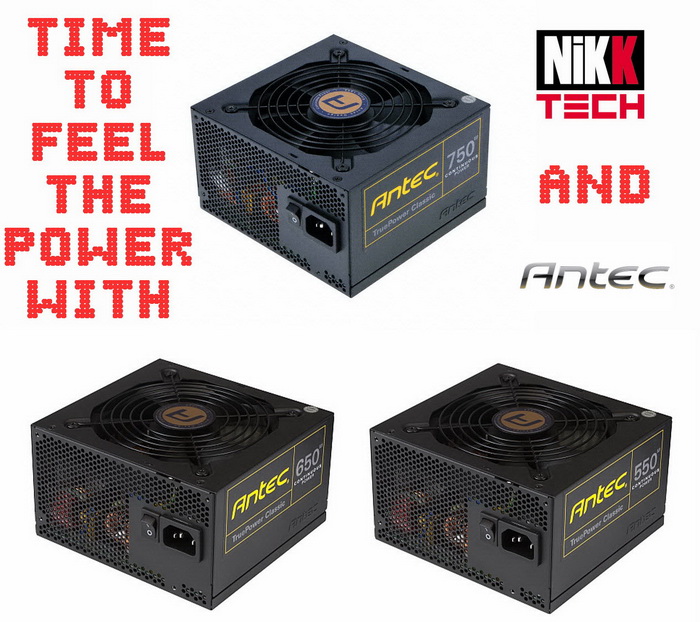 Between doing reviews and trying the latest pre-alpha of Squadron 42 named Arena Commander V0.8 we have very little time to spare so without further delay our 3 very lucky winners are:
1) The TruePower Classic TP-750C goes to Georgi Shikov
2) Dylan Rivers gets the TruePower Classic TP-650C
3) Finally the TruePower Classic TP-550C has found a home with Giovanna Politou
Announcing the names is just the beginning however so we still need your complete shipping details along with a valid phone number so either send them in FB or to my email This email address is being protected from spambots. You need JavaScript enabled to view it..
Also if possible do place a picture once you receive the product. We know that we still have a few winners who have yet to receive their prizes from Ozone and NuForce (they will soon) but excluding those most winners do not upload pictures. Of course if you happen to be shy and don't want people to see you holding the prize then you can send a picture of the prize alone (far better than not sending one at all).
That's all people all you have to do now is wait for a few hours for us to launch our 38th giveaway with Deep Cool !
---
After a couple of months with no giveaways whatsoever we decided to make this one count and what better prize than a brand new 80 Plus GOLD certified power supply unit by Antec? Of course as always in order to make as many of you happy as possible we are not giving away one but three and so to be eligible to receive one of the TruePower Classic PSUs shown above (550W/650W/750W) you will need to take these 4 very easy steps.

1) Like our Facebook page
2) Like the Official Antec EU Facebook Page
3) Reply under the Antec EU Joint Giveaway post pined ontop of Our page (not the Antec page)
4) Share our post with your friends and family by clicking on the share button (make sure to have your shares visible to everyone so we can see you actually did it)

This giveaway is open up until the 5th of June at which time (or a day later probably) we will announce the names of the 3 very lucky winners so be sure to check both this page and your OTHER folder inside your messages in Facebook to see if you are one of them. Unfortunately this time over we were not able to include the USA in this giveaway but we will be sure to make it up for our friends across the Atlantic really soon (just wait and see) however if you happen to have a friend in the EU who could receive the prize for you that's fine by us.
Well that's all people we all wish the best of luck to all of you and as always remember to spread the word since the more the merrier.