Details

Published on Saturday, 06 October 2012 13:35
INTRODUCTION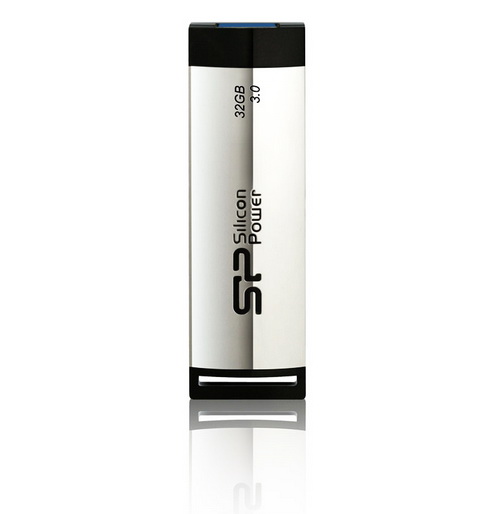 With prices of SSD drives taking a serious dive in the past 6 months (so did the quality of some) USB flash drives are not doing much better and so pretty much everyone can now carry at least 32GB of data without worrying about the cost. However capacity is not the only single thing that defines a USB Flash Drive and so leaving out consumers who care more about the design and size of one such device there are also those who care mostly about performance. Now performance (or speed) is perhaps the hardest thing to come by since most manufacturers nowadays pay more attention to size and design in an effort to keep cost to a minimum. So today our main goal is to find out whether or not the latest Marvel M60 USB 3.0 Flash Drive by Silicon Power is just all about looks like most similar devices in the market.
Silicon Power Computer & Communications Inc., founded in 2003 by a group of enthusiastic specialists in International Business, Global Marketing, and Technical Engineering of flash data storage industry. Well dedicated in brand image and product quality, Silicon Power has been recognized and well accepted by millions of end-users in more than 100 countries, becomes the world's leading manufacturer of flash memory cards, USB flash drives, card readers, DRAM modules, solid state disks, and portable hard drives in less than a decade. Headquartered in Taipei, we continuously established various branches throughout the world including Netherlands, Japan, Russia, Mainland China and other emerging market to reach the worldwide market. With the mission of creating unprecedented experience for users, Silicon Power will endeavor to deliver a full range of high quality products that have innovative designs, distinctly unique features and comprehensive after sales services to create and fulfill your personal memory.
Silicon Power is not amongst the top names in the field but so far both consumers and reviewers only have the best to say about their products and that's always a good thing. Personally i have only used one more device by Silicon Power prior to this review and it's still alive and kicking' so unless something goes terribly wrong with any of my tests surrounding one or more of their products (as in one of them not working as advertised) i have no reason not to say the best about them as well. For now however our job is to test and see just how good the latest Marvel M60 32GB USB 3.0 Flash Drive really is and how it does against other USB 3.0 Flash Drives in terms of read/write performance.
SPECIFICATIONS AND FEATURES


THE MARVEL M60 32GB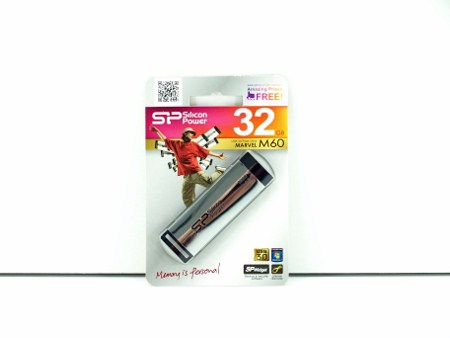 The Marvel M60 32GB flash drive arrived inside the typical package from where you can get a glimpse of it just before you purchase it.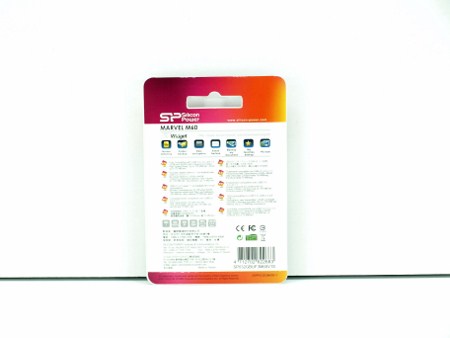 At the rear Silicon Power explains their widget app and has also placed the features list in 10 different languages.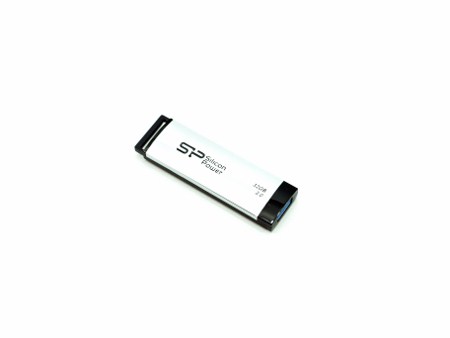 The 73mm long Marvel M60 USB 3.0 Flash Drive is the only thing you will find in the package and features a nice metal coating at the top.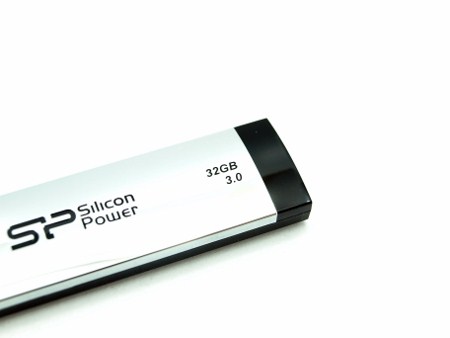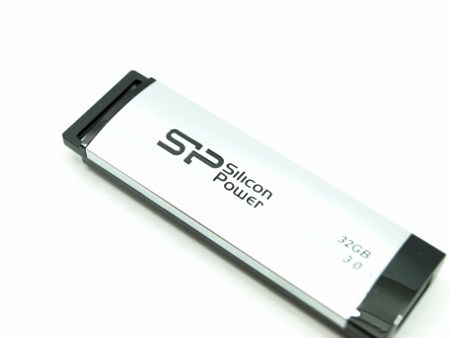 Both the company name and drive capacity are carved/engraved at the top of the unit.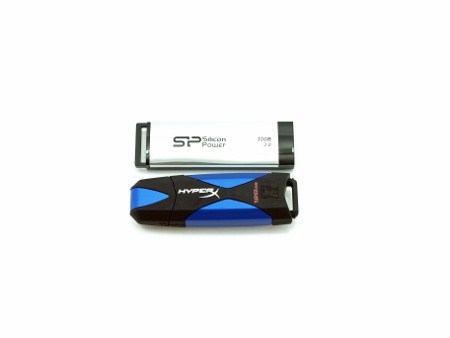 Although quite long like the HyperX flash drive by Kingston the Marvel M60 is almost half as thick.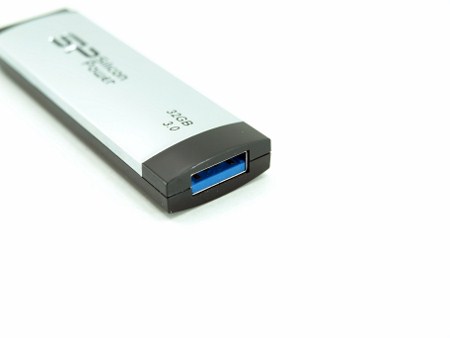 By default the USB connector is retracted in the enclosure (that also explains the size of the drive).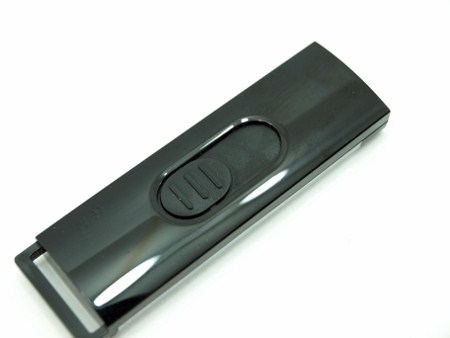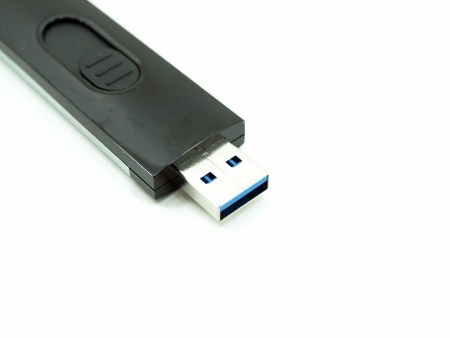 The extend/retract slide button is placed at the bottom of the unit.
TEST BED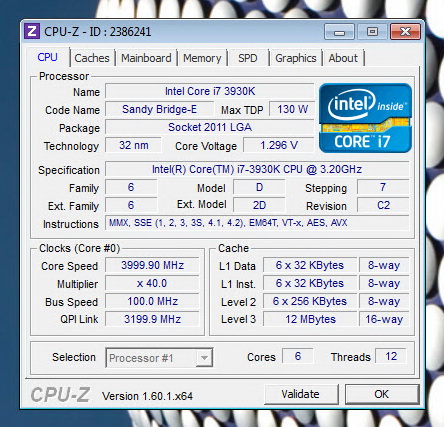 TESTING METHODOLOGY
Since flash drives are basically plain storage media devices just like solid state drives and hard disk drives we are using almost the same testing methodology to successfully record the achieved performance numbers. The benchmark suites used are HD Tach RW (Read Speeds / Long Bench 32mb Zone Testing), HD Tune Pro (Read speeds), Sisoftware Sandra Pro (Read / Write speeds), AIDA 64 Engineer Edition (Average Linear Read / Random Read speeds), Crystal Disk Mark x64 (100MB Read / Write speeds) and finally ATTO (Max Read / Max Write speeds). Every test is repeated a total of 6 times after which the average performance numbers are recorded into our charts.
All tests are performed with are main test rig running Microsoft Windows 7 Ultimate x64 Service Pack 1 complete with every system update up until October 4th 2012. As always for comparison purposes we also used some of the drives currently available to us such as right now (the ones we no longer have access to are not included in the charts since they were tested using different system configurations).
TEST RESULTS - AIDA 64 / ATTO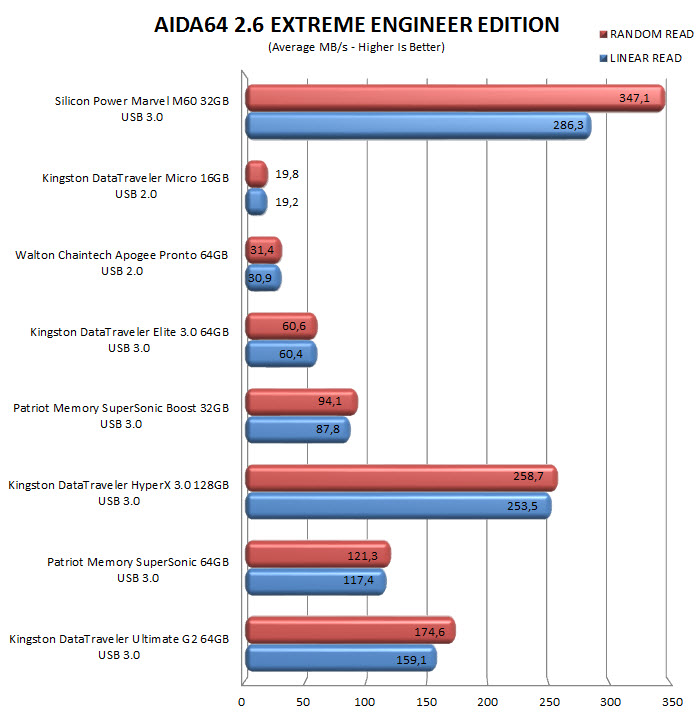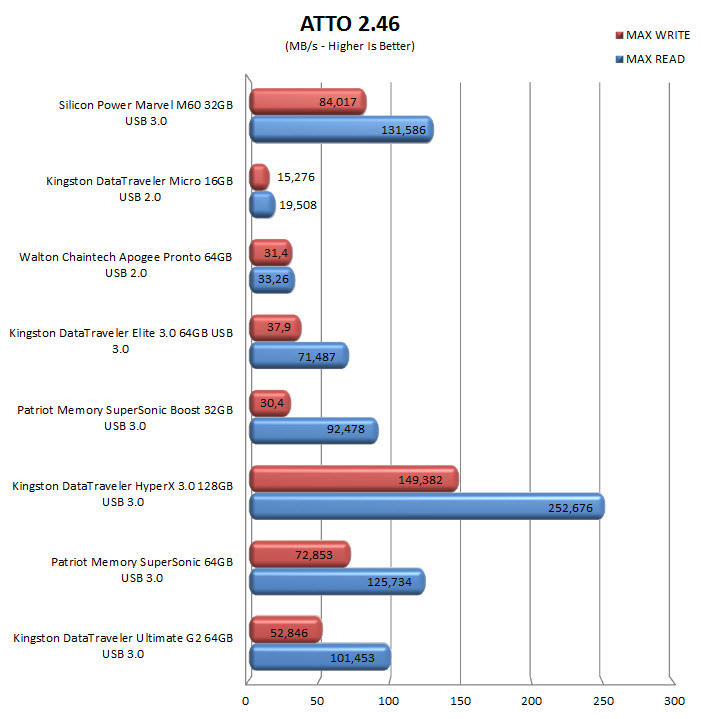 TEST RESULTS - HD TACH RW / HD TUNE PRO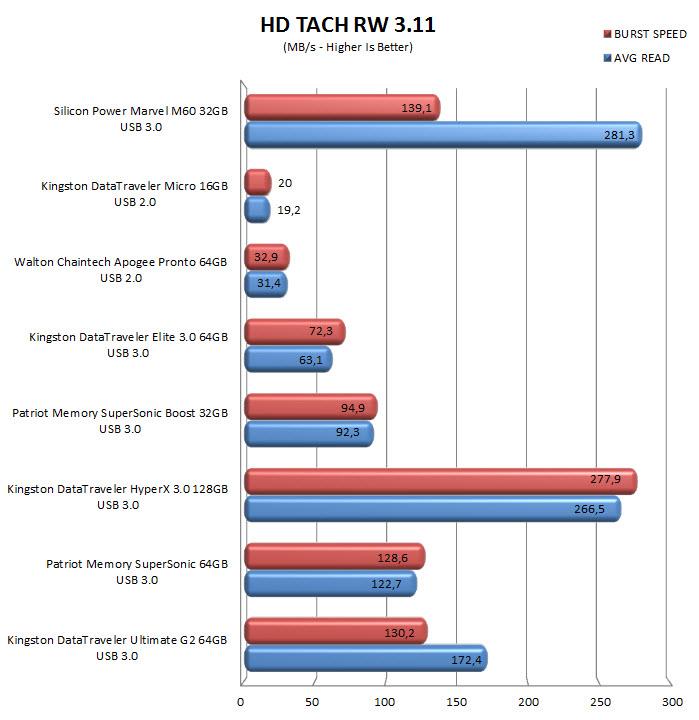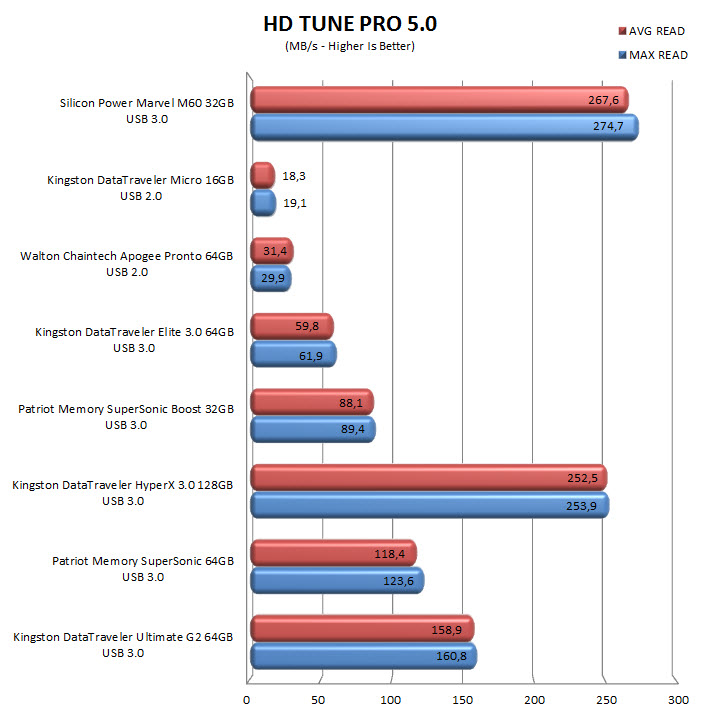 TEST RESULTS - SISOFTWARE SANDRA PRO / CRYSTAL DISK MARK X64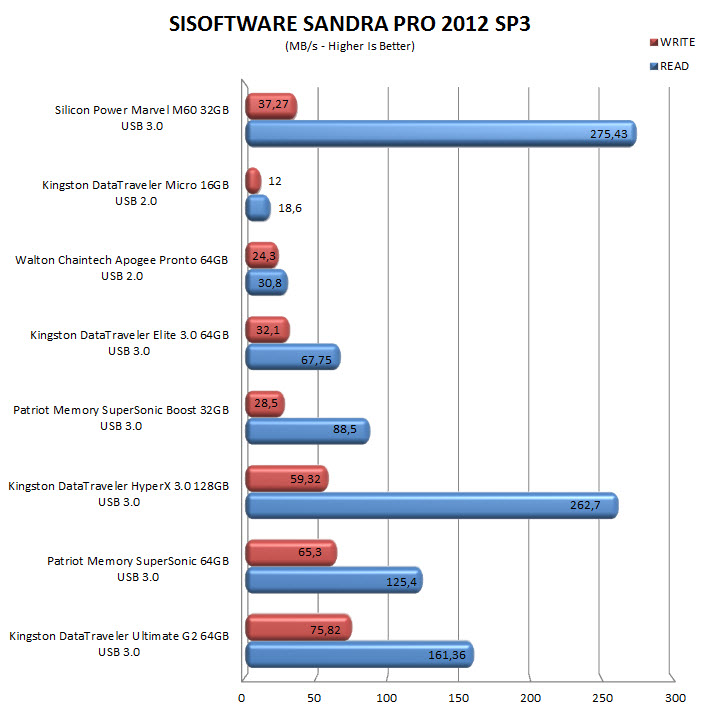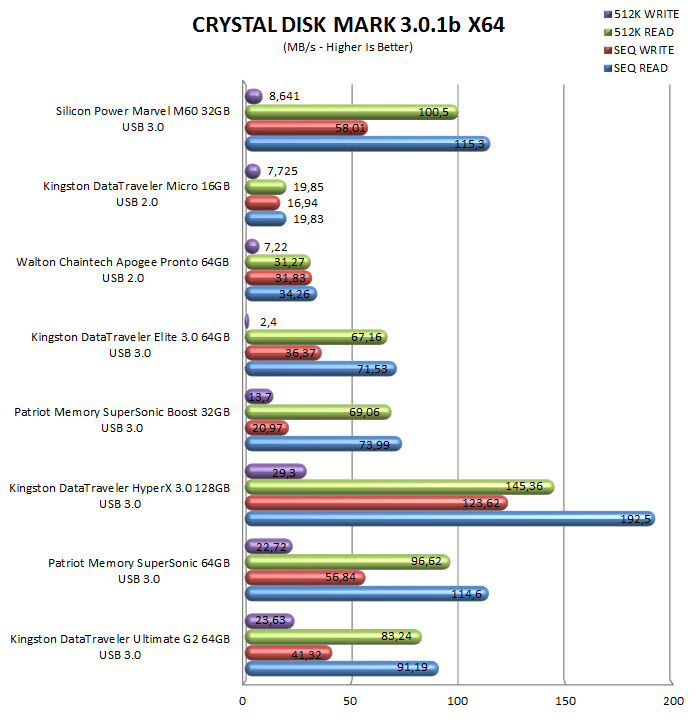 CONCLUSION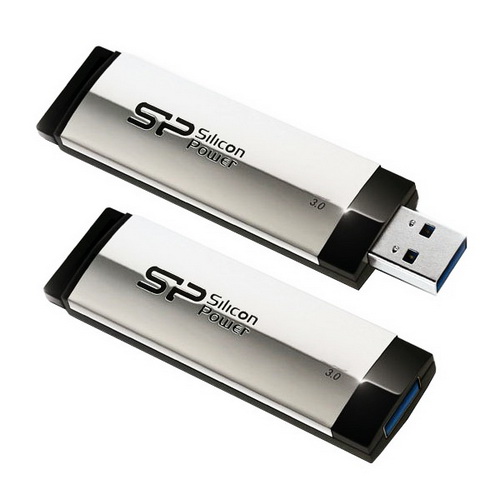 Well i never thought the day would come when a USB 3.0 flash drive would actually be able to surpass the HyperX by Kingston, even if just in read speeds so kudos to Silicon Power for that. On the other hand however i am a bit confused since this is the first time i test a storage product only to find out that there's a huge gap between its advertised read/write speeds and the real ones. Sure i have tested quite a few storage products in the past which ended up being slower than their advertised speeds (although not by much) but i don't ever recall testing a product which ended up performing a lot faster than its advertised speeds and so when Silicon Power advertises a read speed of 100Mb/s and a write speed of 70Mb/s for the Marvel M60 when it's obviously faster i don't know why that is. Still that does not change the fact that the Marvel M60 is a blazing fast USB 3.0 flash drive although i would like to see a more "durable/solid" housing.
Silicon Power has always followed an aggressive pricing policy for their products and the same goes for the Marvel M60 32GB USB 3.0 Flash Drive since you can currently purchase it at USD36.99 inside the USA (Newegg) and at around 40Euros inside the EU. Of course the Marvel M60 32GB may not be the cheapest 32GB flash drive in the market currently but i really doubt you can find another equally fast USB 3.0 flash drive at the same price range. However for all of you looking to buy a rugged USB 3.0 flash drive then the Marvel M60 is not for you since the housing may look and feel nice but in the end it's mostly made out of hard plastic and certainly not water proof. Still it managed to surpass the HyperX drive in read speeds and even tailed it really close in write speeds and for that we can give the Marvel M60 32GB USB 3.0 flash drive nothing less than our Platinum Award.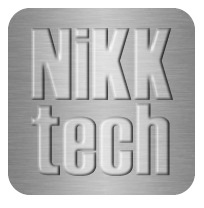 PROS

- Design (Metal Coating)
- Performance (Read/Write Speeds)
- Retractable USB Connector
- Price (For Some)
CONS

- A More Solid Housing Would Be Nice