Details

Published on Saturday, 23 April 2016 12:42
INTRODUCTION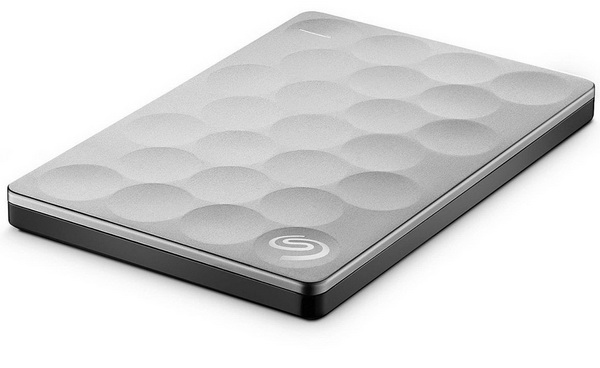 We all know that storage needs only increase each day that goes by but although at home and even at the office some people may have several TBs of data stored on multiple drives on the go things are usually much simpler. I can't really tell if this is due to the fact that 3.5" drives have successfully reached the 10TB mark when 2.5" drives have yet to pass 5TB or if people are just not interested in carrying around as much data with them as they have at home or at the office but i don't think know any people who own more than 4TB in portable hard drives (and some of them have over 100TB of data at home and at work). In the end size may just be the decisive factor and none of the above so since Seagate released the Backup Plus Ultra Slim line of portable hard drives a couple of months ago we just had to take a closer look.

Founded in 1979, Seagate is the leading provider of hard drives and storage solutions. From the videos, music and documents we share with friends and family on social networks, to servers that form the backbone of enterprise data centers and cloud-based computing, to desktop and notebook computers that fuel our personal productivity, Seagate products help more people store, share and protect their valuable digital content. Seagate offers the industry's broadest portfolio of hard disk drives, solid-state drives and solid-state hybrid drives. In addition, the company offers an extensive line of retail storage products for consumers and small businesses, along with data-recovery services for any brand of hard drive and digital media type. Seagate employs more than 50,000 people around the world.

The Backup Plus Ultra Slim line is currently available in 1TB and 2TB capacities (unfortunately we only have the 1TB model here) and in two colors, platinum and gold. It may not compete in terms of available capacity to the Backup Plus line (up to 4TB) we reviewed a while back but with a height of just 9.6mm the Backup Plus Ultra Slim line of portable hard drives is also the thinnest one in the world right now (that really applies for the 2TB model) thanks to the mobile HDD drive (ST1000LM035) Seagate used inside. The ST1000LM035 drive is just 7mm thick and thanks to its rotational speed of 5400RPM and 128MB of cache it can achieve maximum sustainable transfer rate of 140MB/s. Time to get close and personal with the brand new Backup Plus Ultra Slim 1TB PHD by Seagate.
SPECIFICATIONS AND FEATURES

PACKAGING AND CONTENTS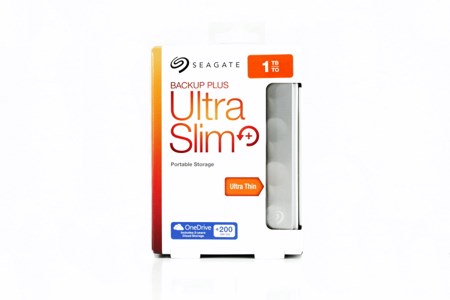 At the front of the box Seagate focuses a lot on the ultra-thin aspect of the drive and has also placed a clear plastic section from where you can actually check it out.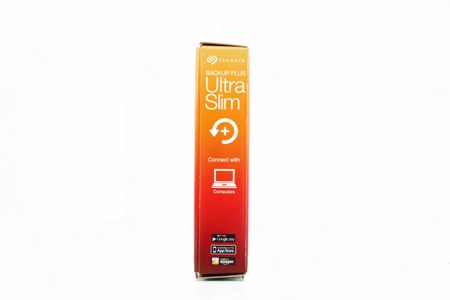 The type of connection is printed on the right side of the box (PC).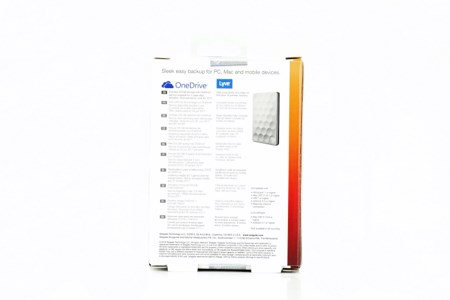 The free OneDrive offer and Lyve compatibility are both explained at the rear of the box in 10 languages.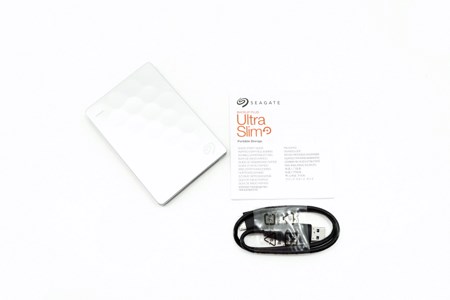 Inside the box you will just find the drive, USB 3.0 cable and the quick start guide.
THE BACKUP PLUS ULTRA SLIM 1TB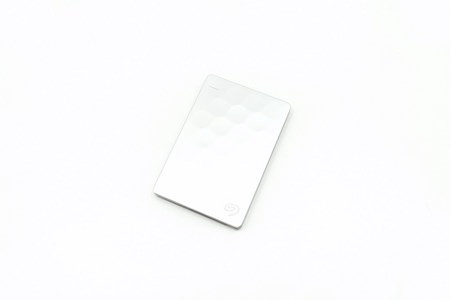 The 118g heavy housing of the Backup Plus Ultra Slim features a thin aluminum plate at the top and measures 113.5mm in length, 76mm in width and 9.6mm in height (at the top left there's a white activity LED).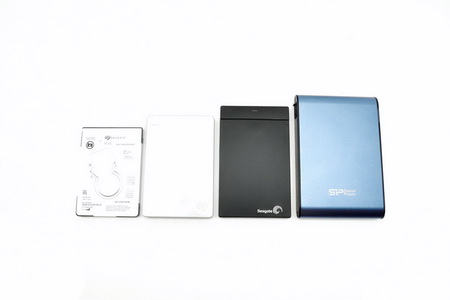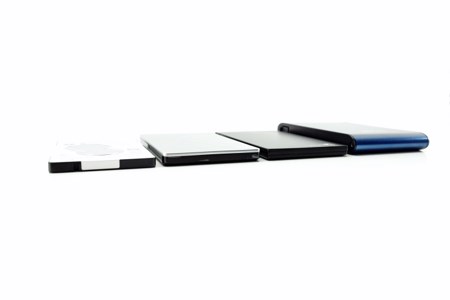 To get a better idea about its size we placed the Backup Plus Ultra Slim right next to the mobile HDD (the same drive used inside), Slim 1TB (again by Seagate) and the A80 by Silicon Power.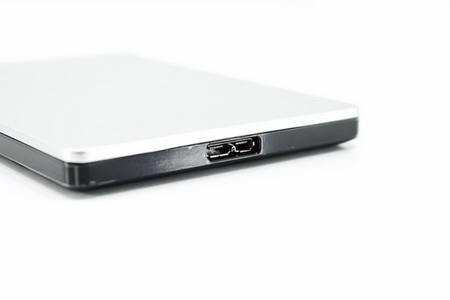 The USB 3.0 host port is placed at the front of the drive.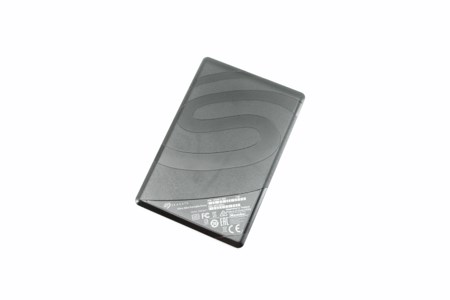 Once again we see that the rear is made out of plastic (just like with the Backup Plus line) and has the new Seagate logo engraved on it (the serial and part numbers and barcodes are located at the lowest end).
ONEDRIVE SUBSCRIPTION & DASHBOARD SOFTWARE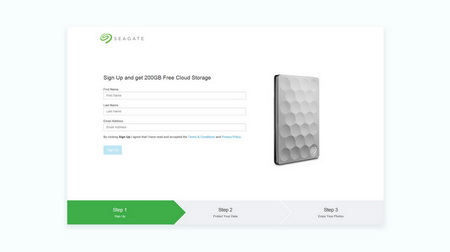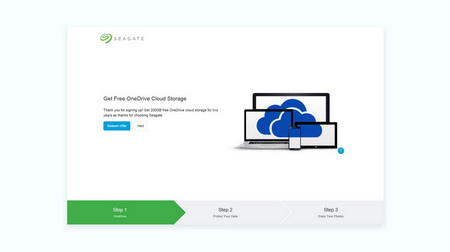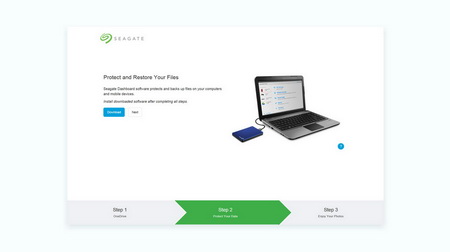 We decided showcase the OneDrive subscription so to activate it you need to follow the steps shown above.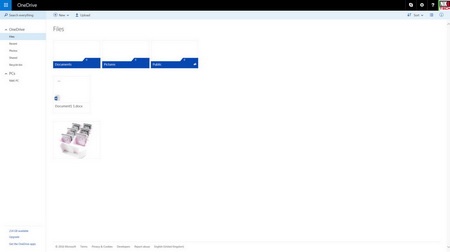 Once you finally log in your OneDrive account the capacity of your OneDrive skyrockets to 214GB (14.9GB original plus the free 200GB by Seagate - check the lower left corner).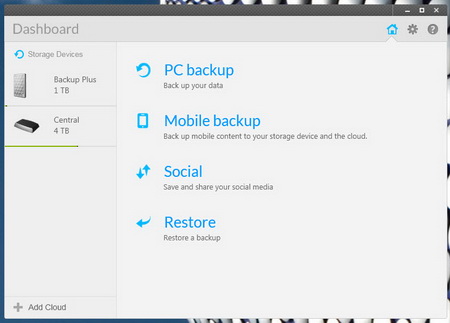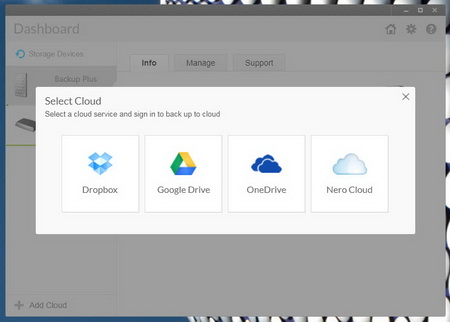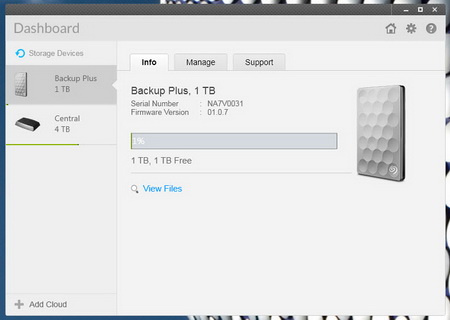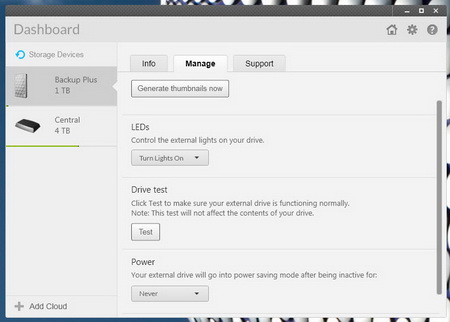 Worth mentioning is that the Dashboard software (you can download it directly from Seagate) can also come in handy since not only can it be used to backup things from your computer and mobile devices but it can also be used to backup and share your social media content.
TEST BED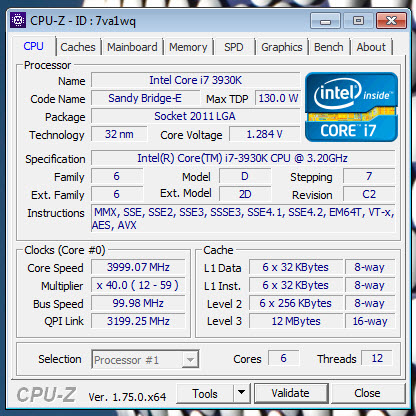 TESTING METHODOLOGY
Keeping things simple so even people new in the field of computers can understand will always be our way so once again our testing procedure is almost exactly the same as the one we use with 2.5/3.5" external docking stations. This time however we will be comparing the product at hand with a wide range of 2.5" portable drives and standalone 2.5" enclosures all of which were benched using a HGST 7K750 SATA II hard disk drive. Our standard selection of benchmark suites is used here as well including the famous HD Tach RW (Long Bench 32mb Zones), HD Tune Pro (read/write -when possible- speeds), Sisoftware Sandra Pro (Read/Write - also when possible- speeds), AIDA64 (Linear Read/Random Read), Crystal Disk Mark x64 (100MB/1000MB read/write speeds) and finally the quite outdated yet highly reliable ATTO 2.47 (Max Read/Max Write speeds). Every test was repeated for a total of 6 times and after that the average (not peak) numbers were recorded into our charts. As always every test was performed in a fresh installation of Microsoft Windows 7 Service Pack 1 with every update installed up to April 22nd 2016.
TEST RESULTS - AIDA64 / ATTO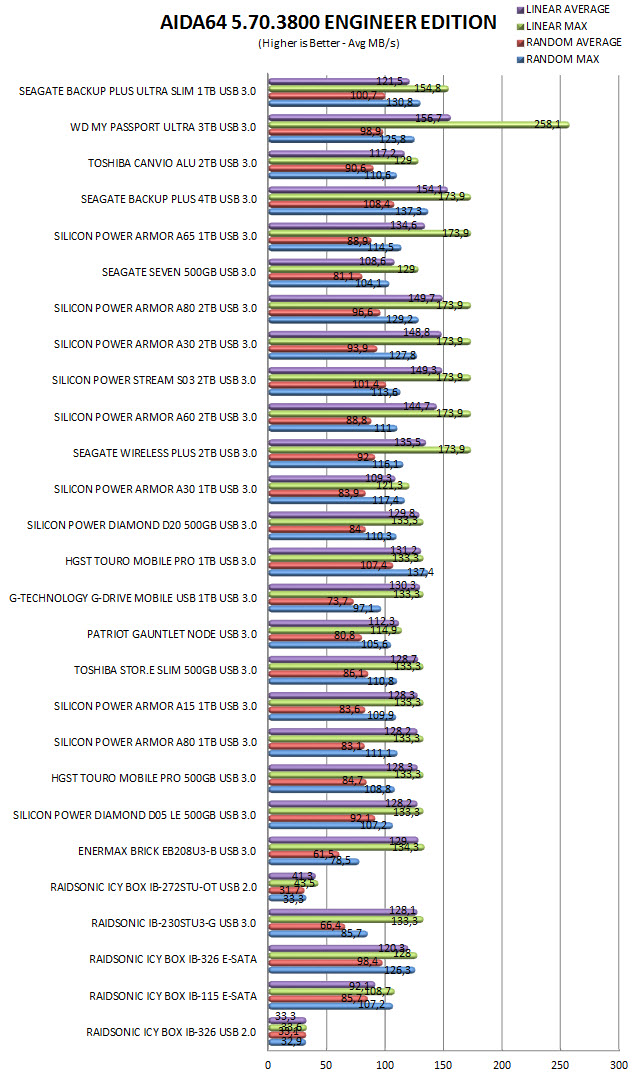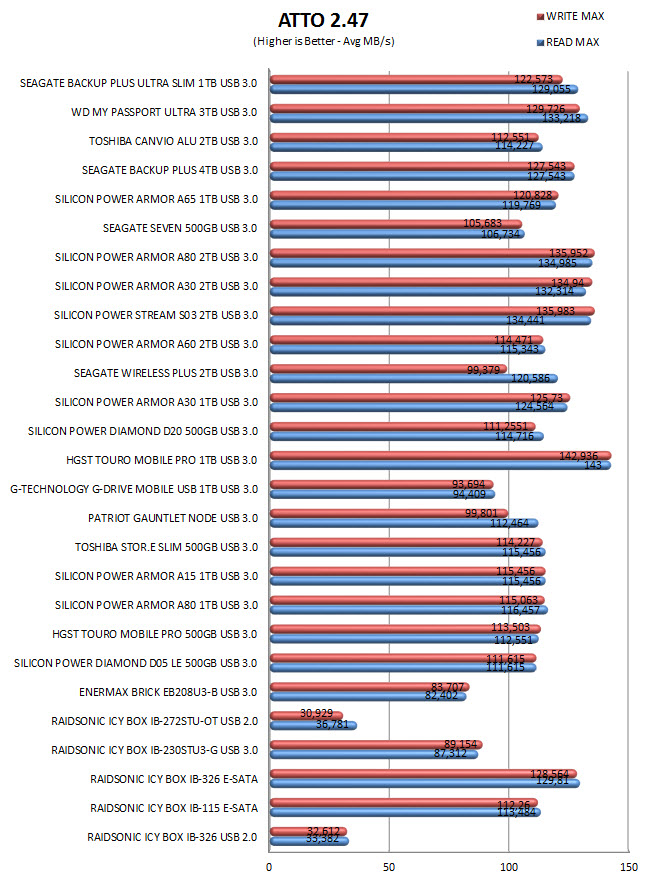 TEST RESULTS - HD TACH RW / HD TUNE PRO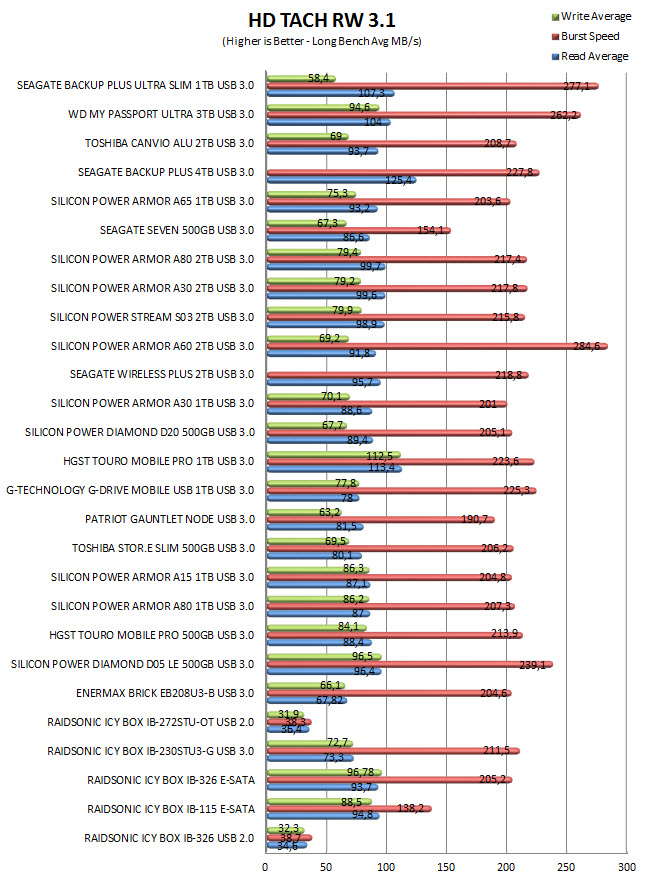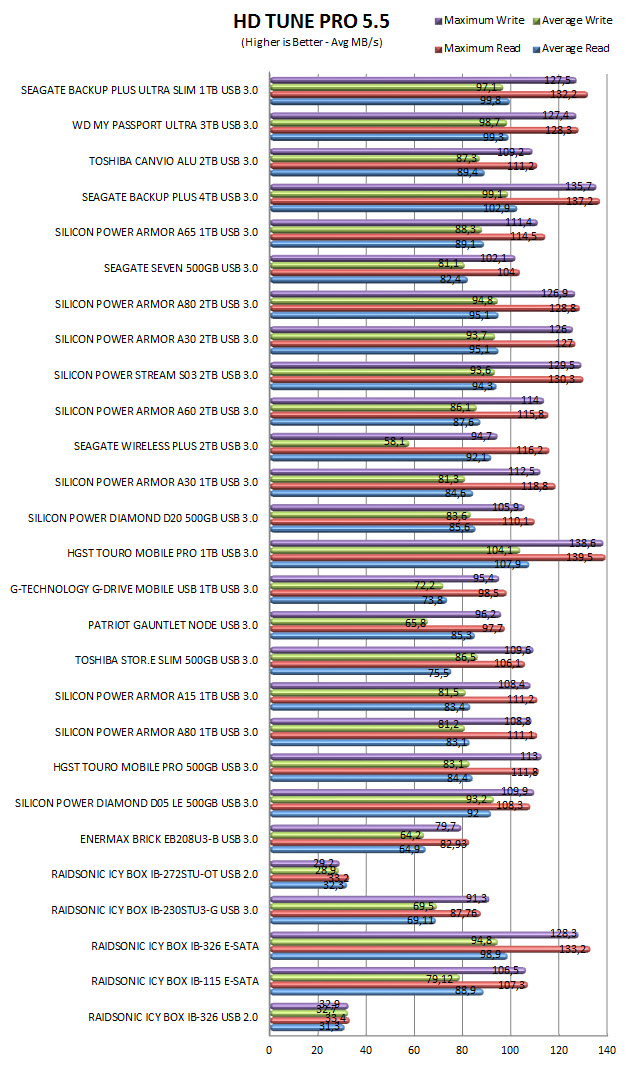 TEST RESULTS - SISOFTWARE SANDRA PRO / CRYSTAL DISK MARK X64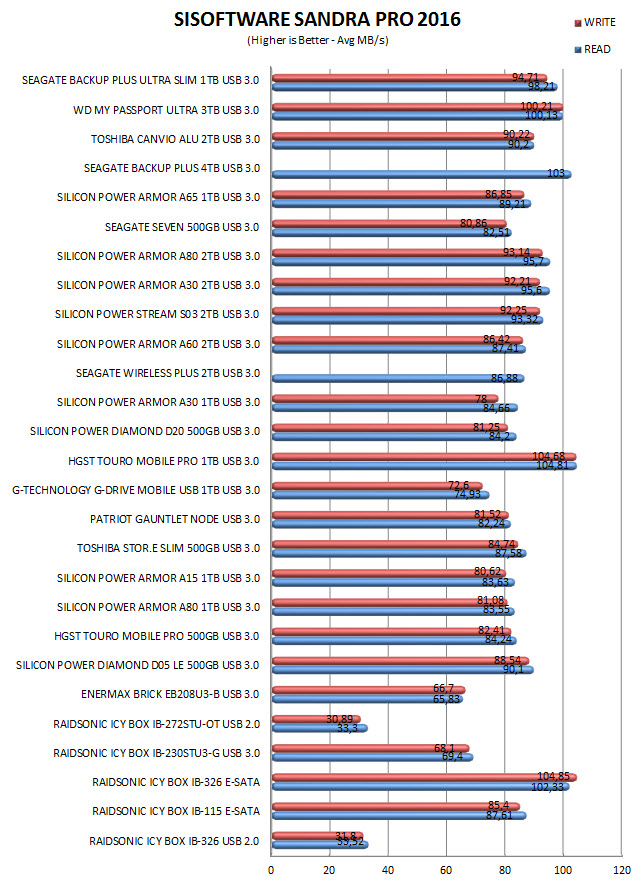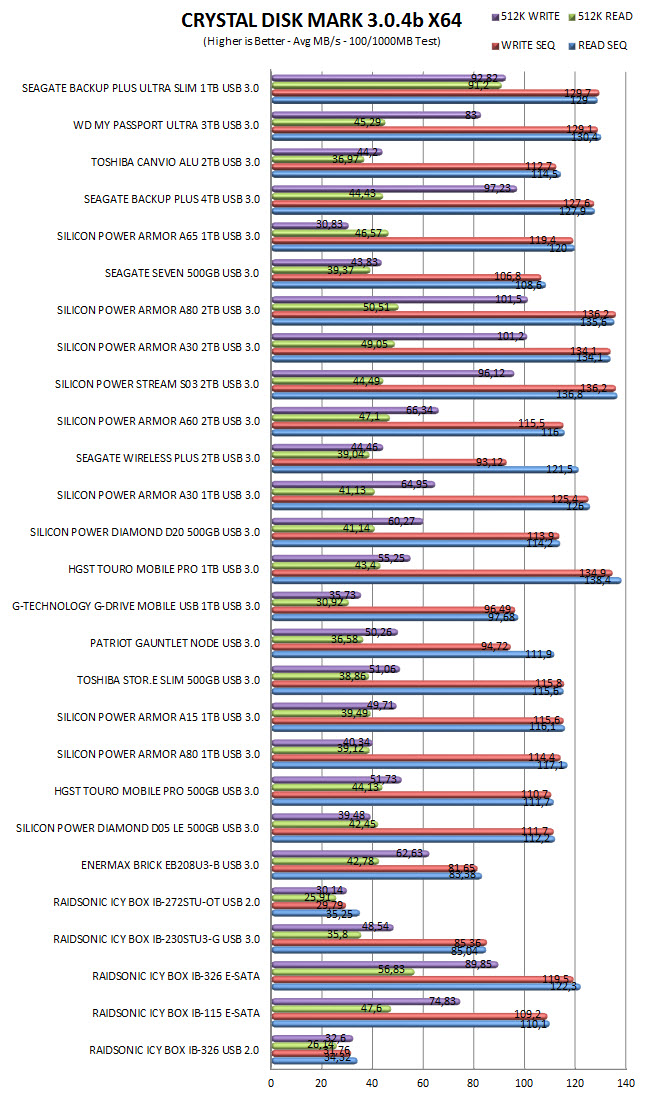 TEST RESULTS - TEMPERATURES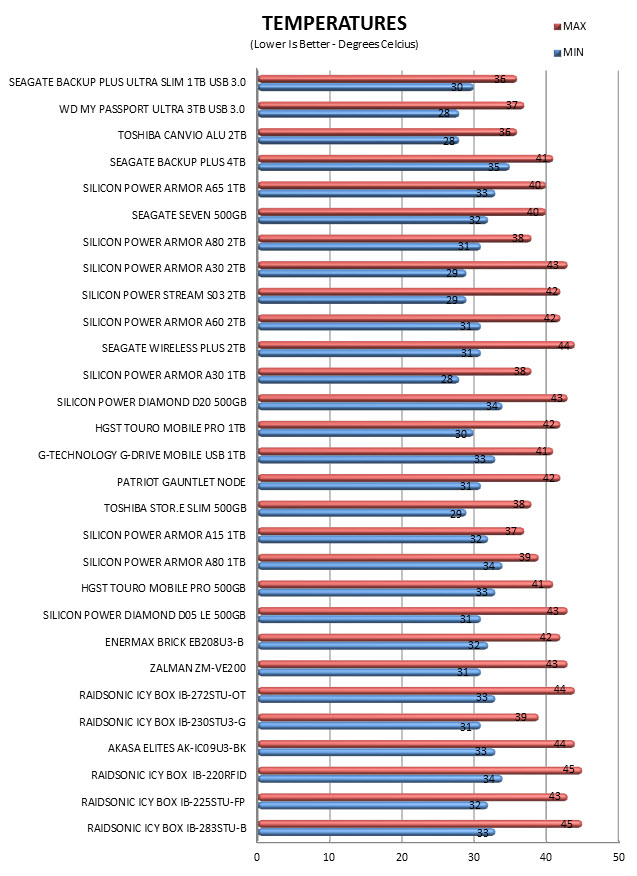 CONCLUSION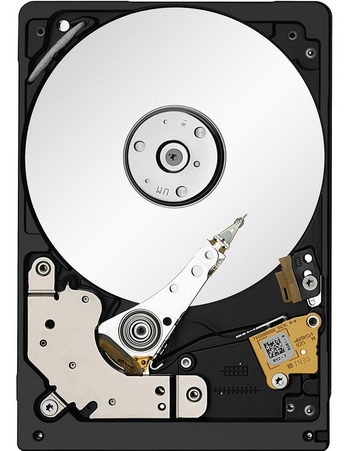 As you all saw in this review the Backup Plus Ultra Slim is a very compact portable hard drive and that obviously means Seagate placed performance in second place (and capacity in 3rd since this is available just in 1/2TB models). Even so however I can't say that we were disappointed in terms of read & write performance (far from it really) and since in the past when moving from 1TB 2.5" drives to 2TB ones we noticed a significant bump in performance I'm pretty certain that the 2TB variant of the Backup Plus Ultra Slim is faster compared to our sample (1TB). The 200GB free OneDrive subscription is also a huge plus especially for professionals who'd like access to their files from anywhere in the world and don't already own something similar.

1TB portable hard drives are not really expensive nowadays and neither is the Backup Plus Ultra Slim 1TB by Seagate since it currently retails for just USD69.99 inside the USA (Amazon.com) and for 64Euros inside the EU (Amazon.co.uk). You can always save a few bucks by choosing another 1TB PHD model but none is as compact as this and ontop of that I doubt any other can compete with the free 200GB OneDrive subscription Seagate gives. Bottom line if you're looking for the most compact 2.5" PHD in the market today and you think you can make due with 1/2TB then the Backup Plus Ultra Slim line should be on top of your to buy list which is also why it gets our Golden Award.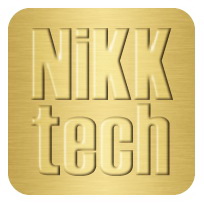 PROS

- Build Quality
- Compact Size (Smallest 2.5" PHD In The Market To Date)
- Very Good Overall Read & Write Performance
- Free Two Year 200GB OneDrive Subscription
- Works with Lyve
- Low Temperatures
- Dashboard Software
- Available In Two Colors (Platinum/Gold)
- Price (For Some)
CONS

- Only Available In 1/2TB Capacities